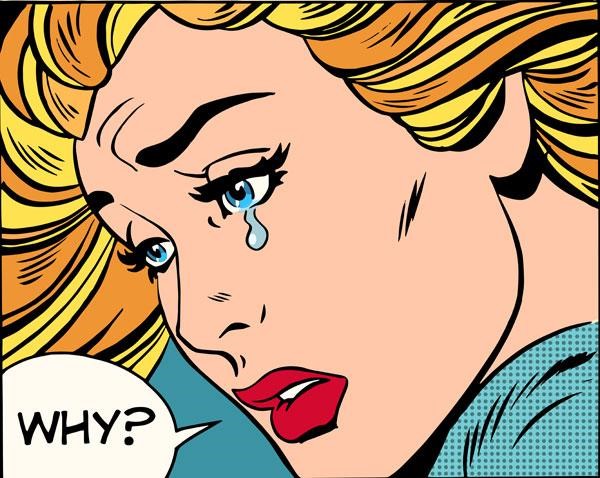 Do I tell you how to watch James Bond movies? How to run meetings? How to shop, how to scum? Do I dare think you care to know my opinions about how you should move to and fro in this world?
No.
Yes. I submitted a piece of creative writing to you.
You don't like it? Fine. But please: don't tell me why.
AS ANY STATED REASONS FOR YOUR FAILED APPRECIATION OF MY OR ANY OTHER AUTHOR'S LITERARY GENIUS ARE MERELY ANNOYING INDICATORS NOT OF MY OR ANY OTHER AUTHOR'S FAILINGS BUT RATHER YOUR SAD BLINDNESS AND UTTER LACK OF AESTHETIC JUDGMENT (OR: WHAT ELSE ARE WE SUPPOSED TO TELL OURSELVES IN ORDER TO CARRY ON),
e.g. reasons including but not limited to:
"The comment on race on page 5? Just—no."
"This sings, briefly, on page 7. More of that would put this piece over the top!"
"Since this is so brief, every sentence needs to slap the reader in the face."
"This really reminds us of _______."
ALL LITERARY REJECTIONS HENCEFORTH SHALL ONLY READ THUSLY:
"No, but thanks!"