a guest manifesto by Emily Schuck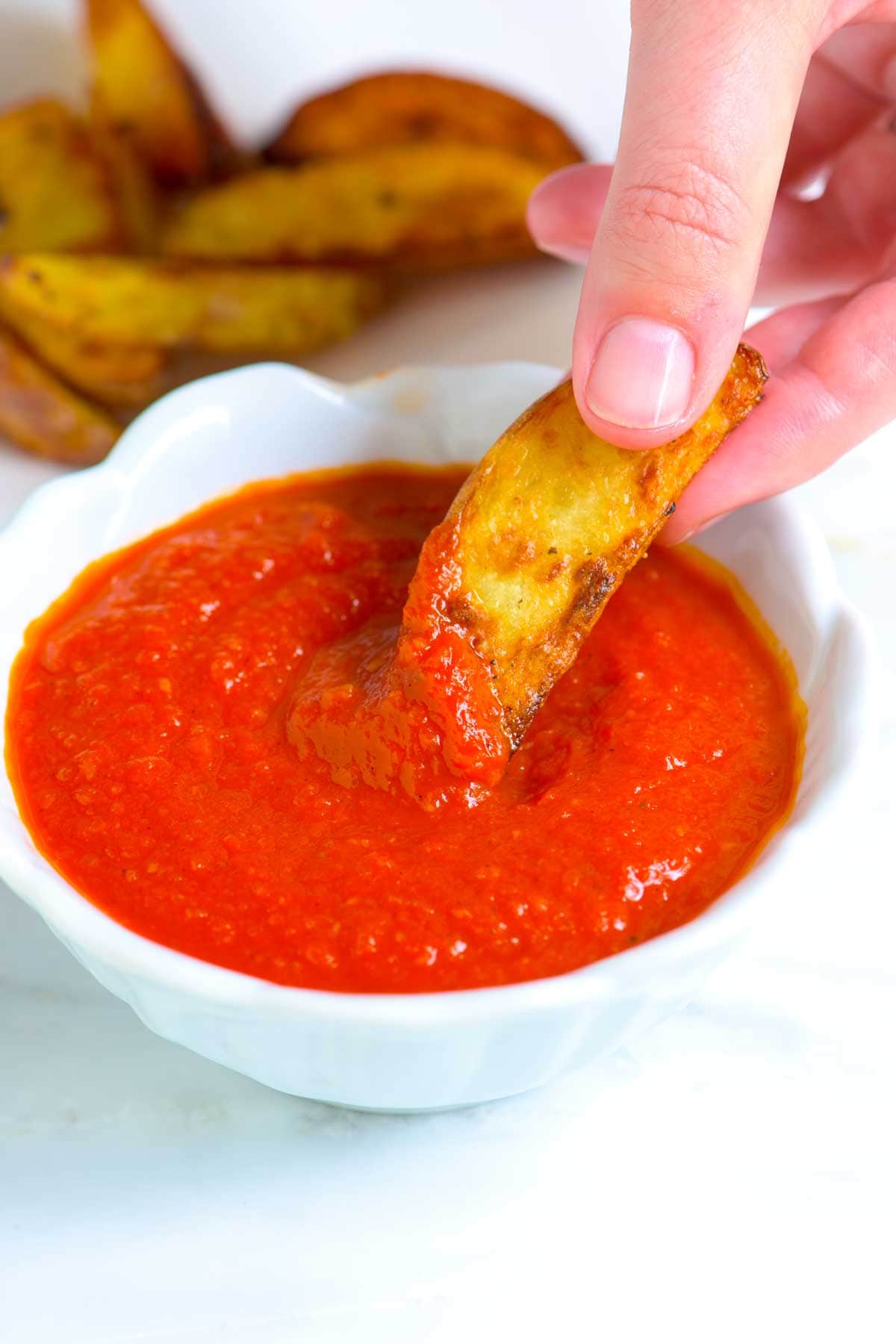 For the modern-day ketchup connoisseur, it is necessary to excavate the rich history that has guided the exquisite condiment's rise as a tour-de-force adjunct of the modern-American diet. The Oxford English Dictionary locates ketchup's etymological root in the Japanese kitjap[1] and notes one of the first English uses in 1711.[2] An alternative spelling, "Catchup," can be found even earlier in A New Dictionary of the terms ancient and modern of the canting crew, published in 1699.[3] The first ketchup was made with mushrooms, and the preparation of this delicacy was a practice oft-lauded by accomplished cooks in the eighteenth and nineteenth centuries.
It is a truth universally acknowledged that any woman's non-monetary dowry would be greatly improved by this decisive skill, which demands the delicate work of boiling mushrooms "over a gentle Fire till they begin to change into Water."[4] Such a talent was desirable—and undoubtedly difficult to secure—for any man in want of a wife.[5] Tomato ketchup gained its popularity in the mid-nineteenth century and required an equally complicated stewing method and the vigorous work of a strainer.[6] The noble art remained a valuable asset in the household until it became available on the mass global market in the early 1900s. Despite the tragic death of this virtuous talent in the domestic sphere, ketchup retains an important place in the American diet and consciousness. In 1981, it gained the acclaimed position of "vegetable" under the National School Lunch Program (which provided free or reduced-price lunches for students of low-income families) during Reagan's administration, and therefore obviously contributed to the economically savvy phrase that there is "no such thing as a free lunch."[7]
If the cultural importance of the condiment at large has not yet been appropriately revered, we must only note the multitude of distinguished persons who have included it in their body of work. "The best method of making ketchup" is an eminent chapter in Cambridge Botany Professor Richard Bradley's 1728 cookbook, The Country Housewife and Lady's Director in the management of a house.[8]George Gordon Lord Byron mentions it in Beppo, an epic of the Romantic era in which he prophetically recommends we buy it in bulk. Charles Dickens wrote of it in his 1840-41 serial, Barnaby Rudge, in which it is suggested that breaded lamb chops be served with "plenty of ketchup."[9] In the twentieth century, Jimmy Buffet's iconic "Cheeseburger in Paradise," indicates an affinity for the tomato-based condiment, as he charmingly croons that he likes his "with lettuce and tomato, Heinz 57, and French fry potatoes."[10] Whether the ketchup should be used on the paradisiacal sandwich in question or the French fries in this instance remains unclear.

---
[1] Grammarian Bryan Garner disagrees with this assertion, noting instead that the word's origin lies in the Cantonese word k'ē chap. The scope of this essay cannot cover the disagreement among condiment scholars of such an important distinction, but it is worth noting. Garner also notes that the spelling "ketchup" "has the advantages of phonetically approximating and of most closely resembling the word's probable source" and that "[t]he pronunciation of kat-sep is pretentious." See Bryan Garner, Garner's Modern American Usage (Oxford: Oxford University Press, 2009; 493).
[2] "ketchup, n." OED Online. December 2013. Oxford University Press. http://www.oed.com/view/Entry/103080.
[3] Ibid. "catchup | catsup, n.1" http://www.oed.com/view/Entry/28831
[4] Richard Bradley, The Country Housewife and Lady's Director in the management of a house, and the delights and profits of a farm (London: Printed for Woodman and Lyon in Russel-street, Covent-Garden, 1728; 142).
[5] Jane Austen opens her novel Pride and Prejudice with the line "It is a truth universally acknowledged that a single man in possession of a good fortune must be in want of a wife." It is the humble opinion of the author at present that any man with a fortune—during Austen's time—would of course be in want of a wife that could craft a decent ketchup.
[6] Alice McLean, Cooking in America, 1840-1945 (London: Greenwood Press, 2006).
[7] See Susan Levine, "Ketchup and Other Vegetables," in Let Them Eat Ketchup (Princeton: Princeton University Press, 2011; 177) "[T]he ingredients in tomato ketchup conformed to the vegetable requirements in the school lunch standards."
[8] Bradley, 140.
[9] Charles Dickens, Barnaby Rudge (London: Wordsworth Editions Limited, 1998; 162).
[10] Jimmy Buffet, Songs You Know By Heart (MCA, 1985).