March 27, 2020
LOS ANGELES, Ca. – After unlikely occurrences in their first- and second-round games, Arizona players and coaches might have even been more pleased with what didn't happen on the Staples Center court Friday night than they were with what did.
"Just basketball," said Arizona coach Sean Miller.
Riding key three-point shooting and another great game by freshman forward Zeke Nnaji, Arizona used an inside-out attack to take an early lead against BYU, one they wouldn't relinquish the rest of the night, winning by a final score of 72-61.
"We were up early," said point guard Nico Mannion. "Coach says not to let up. We didn't. We shot well, played well."
"Solid game," said fellow guard Josh Green, who added, "Maybe a little boring after those last two."
The game began slowly, as neither Arizona nor BYU was able to score on their first three possessions, despite several wide-open looks. Consecutive BYU three-point misses, both taken by former Arizona guard Alex Barcello, led to long rebounds that Mannion was able to push into transition opportunities, and both he and Arizona forward Stone Gettings each made a three-point basket.
After the game, Barcello, who shot 1 of 8 from the field, was despondent. "I'm disappointed," he admitted. "You always want to have a good night against your former team."
"Alex is a great kid. He did fine. He's made the most of his opportunity here," said BYU coach Mark Pope. "Tonight just wasn't our night."
BYU, one the nation's best three-point shooting teams, ended the game 12 of 42 from behind the three-point line. Arizona also shot with low efficiency from three-point range, going 9 of 28, but fared far better on the interior, led by Nnaji.
After the two early three-pointers by his teammates, Nnaji scored on three consecutive positions despite facing an aggressive BYU double-team.
"San Diego State was a little more physical than these guys," Nnaji said. "This game was a little lighter."
Nnaji finished with game highs of 24 points and 13 rebounds.
"Because they're so white," he added.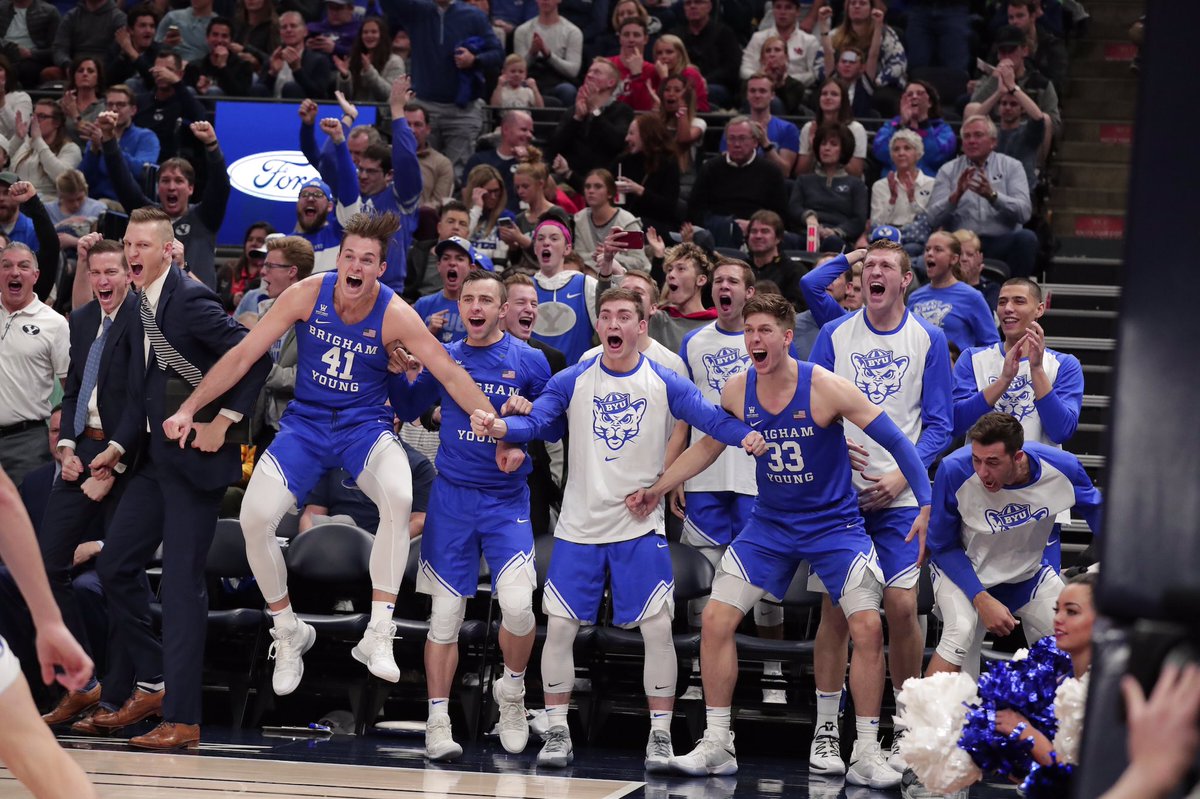 By the under-16 timeout, Arizona led 14-3. The game was essentially even after that, as the gap between the teams never grew larger than 15 and never closer than 9.
Gettings said, "You get to thinking that something interesting is going to happen. The unexpected, when it happens enough times, becomes the expected. Which is a strange phenomenon. But then it doesn't happen, and since you're expecting it, the nothing that happens instead is sort of a letdown. Who knows what's going to happen Sunday. Nothing? Something? It's weird anymore."
He smiled. "But I mean, I'm glad we won."
"Just basketball," said Arizona coach Sean Miller.
UP NEXT
Arizona plays No. 4 seed Oregon on Sunday in Los Angeles in the Midwest Regional finals.